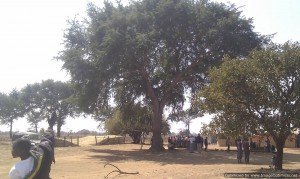 After the day of the festivities of the traditional "Ikubi-Lya-loongo" Ceremony, the inhabitants of the palace were winding down, and listening to the enchanting singing of group of men standing under the large tree in the courtyard.
We were delighted when, the next morning, they got their hand-made guitars out again and, accompanied by some children, broke into some more of their beautiful melodies, drawing a crowd.
Later, on the far side of the Palace, another group were beating their drums and dancing, and then a church choir formed a circle to celebrate through their songs.
It seems Sundays in the Shakumbila Palace are very musical.
Written by Telana Simpson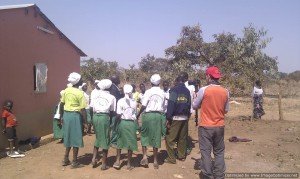 Date of Music listening:  Sunday 28 July 2012
Connectivity sponsored by MTN Zambia